From Argelès-sur-Mer to Cerbère, this hiking route invites you to discover the rocky coast by crossing the beautiful port towns that line it. An exceptional route through vineyards, maquis and secret coves!
The coastal path invites you to marvel, taking the famous "COLLIOURE – CADAQUES", towns where many painters have found inspiration, crossing Port-Vendres said city of Venus which has kept the authenticity of a fishing village.
Then at the pace of the walk, you will discover the classified site of Paulilles, a magnificent green setting between the sea and the vineyards, and Banyuls-sur-Mer, birthplace of the fabulous Catalan sculptor Aristide Maillol, to finish you will arrive at Cerbère, guardian of the French border.
Sea or mountain, why choose?
Hike between the mountains and the Mediterranean… and swap your hiking boots for flippers whenever you want!
Indeed, the transparency of the waters of the Mediterranean Sea invites you to swim in the many beaches and coves that line the coastal path, or even to dive to observe the underwater diversity of the "Underwater trail of the "Cerbère-Banyuls" reserve.
Along the ridges overlooking the Mediterranean Sea, flamboyant colors, superb panoramas, fragrant maquis, terraced vineyards, creeks and beaches with secret allures: so many ingredients of an exquisite hiking itinerary, a colorful trail of biodiversity.
Through this hiking route, a whole rich history of several centuries is told to you. This trail offers you a range of military and historical monuments.
Explore the most beautiful hike in the Mediterranean Pyrenees
From Argelès-sur-Mer to Cerbère, this booklet makes you discover the route of the Coastal Path in 8 stages.
The brochure is on sale at all the Tourist Offices and in the Hiking Centers in the territory, at the price of 4€.
A cross-border journey
Discover all the riches and attractions of the Catalan coast and extend your experience beyond our border!
The European trail E12/GR92 connects Argelès-sur-Mer in France to Roses in southern Catalonia.
Between sea and mountains, 87 km of roaming hikes await you, in 10 stages. Take advantage of your holidays to explore one or more sections of this path with exceptional landscapes.

To best prepare for your hike, consult the detailed map "Argelès-sur-Mer – Roses". It is available free of charge from our Tourist Offices.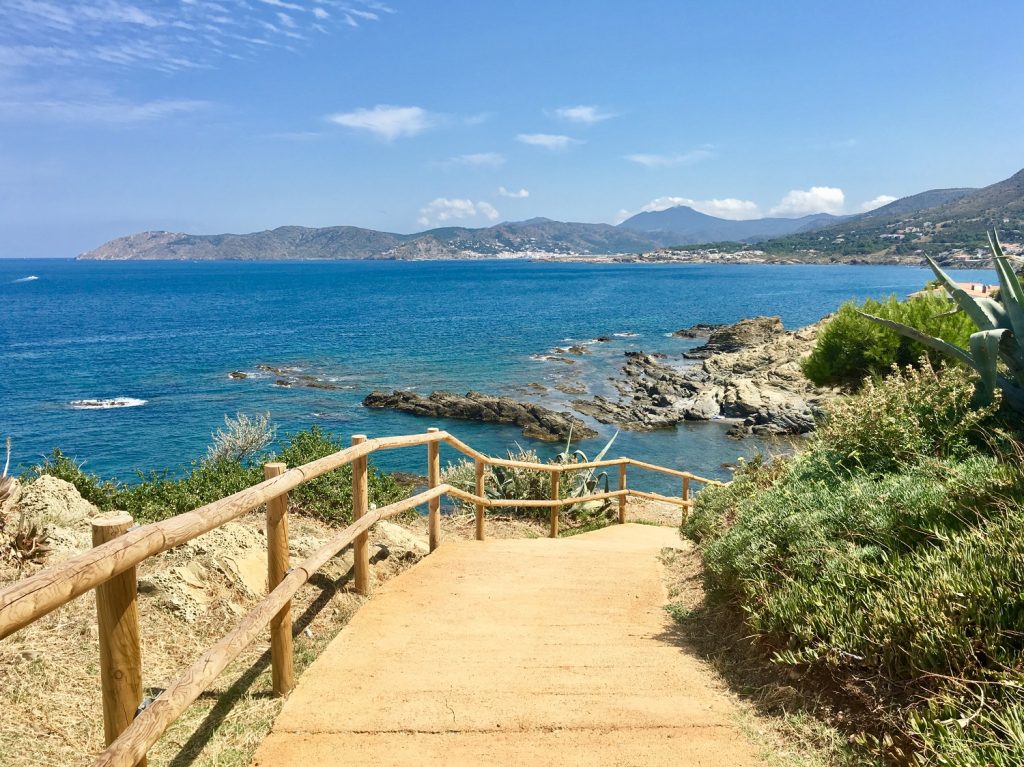 Here, the sun is king and the Mediterranean queen... You will leave amazed and enthusiastic by so many landscape splendours!
Select your route…
So much to see...
19

offers