Get out of the daily grind and live your stay in the Mediterranean Pyrenees to the fullest! The mountains and the sea are a great playground for young and old athletes. On land, at sea or underwater: follow your desires at your own pace.

And whether you are with family or friends, many activities will take you from one village to another for moments full of good humor.
On the mountain side…
Seen from above, it is even more beautiful!
Certainly one of the most beautiful hiking spots in Occitania, the Albères, the foothills of the Pyrenees, are traversed by many hiking at all levels.
The difference in altitude will delight sports enthusiasts (from the sea at +1256 m to Pic Néoulous) and superb routes accessible to the less experienced are also possible.
Sea side…
A unique point of view!
On board a kayak, over the water on a Stand Up Paddle, gaze below the surface in snorkeling or on the occasion of Boat trip, many nautical activities will make you discover the Côte Vermeille in a different way!
Enjoy the underwater fauna and flora thanks to a diving : discovering the riches of the Mediterranean from this angle is an experience not to be missed!
We are amazed, each at their own pace!
You don't need to get up at dawn… or a champion workout to enjoy the great outdoors! It's gone for a bicycle ride from village to village, ride at the edge of the Tech, the around a lake (with or without a fishing rod) or even a orientation course in the Albères…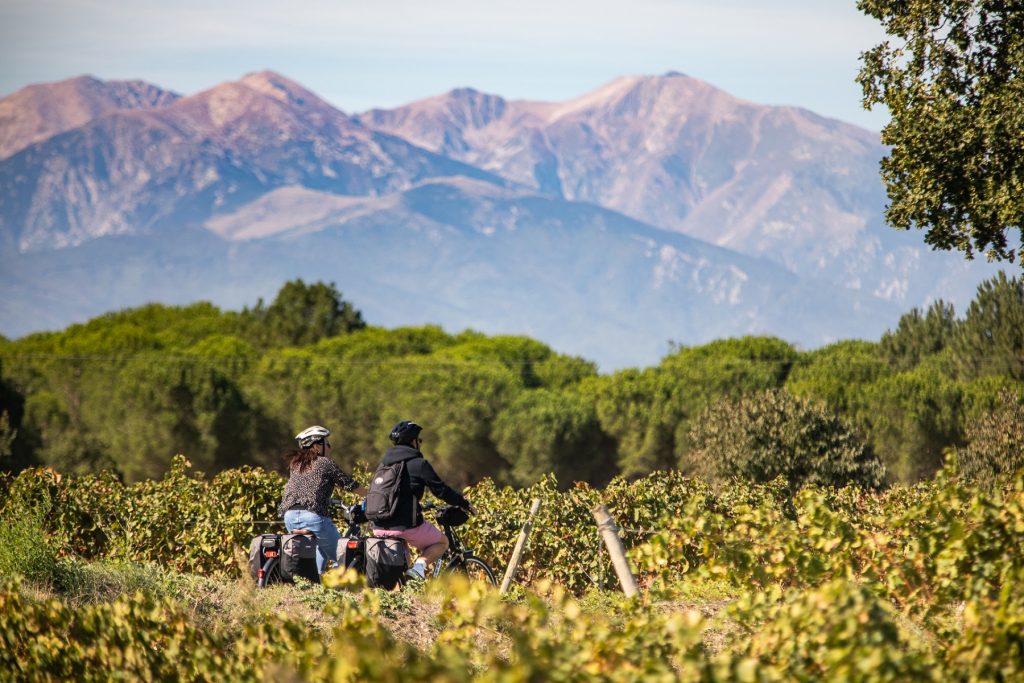 Zoom on the bike
Alone, as a couple or as a tribe, and even with toddlers, get on your bike to discover the unmissable places in the Mediterranean Pyrenees!
Many loops allow you to discover our rich heritage in soft mobility. In addition, our territory is crossed by 2 European routes. The Eurovélo 8 and the Pirinexus make it possible to practice roaming.
The most athletic will practice their favorite activity on the mountain biking area of ​​Argelès-sur-Mer or on cyclosportive loops.
Focus on BALUDIK
Throughout the year, discover our villages thanks to the treasure hunts !
What a way to spend beautiful days: fun and rewarding! The application, free and downloadable from Google play or App Store, offers fun and interactive courses.
A perfect application to discover our villages in freedom!
Discover all the outdoor activities