Peaceful village located 15 minutes from the Côte Vermeille, one of the famous coasts of the Mediterranean Sea, Saint-Genis-des-Fontaines is home to a treasure of cultural heritage with one of the oldest written traces of Romanesque art: the lintel (early XNUMXth century) of its Saint-Michel abbey church (XNUMXth century), as well as the impressive cloister which is a true haven of peace and serenity for the visitor!
Proud of its thousand-year-old nuggets...
Sentimir founded the Benedictine abbey, dedicated to Saint-Genis, martyr of Arles-sur-Rhône, around 780. the cloister, classified as a Historic Monument, was built in the XNUMXth century and has a very unique history. Its polychromy of regional marbles, the white of Céret, the pink of Villefranche de Conflent and the black of the Corbières Roussillonnaises make its particularity. The Lintel, in front of the church, is known as the first Romanesque sculpture dated in stone (1019/1020)!
Un cloister discovery game is offered to you in the booklet "Carnet de Jeux en Pyrénées Méditerranée" which is aimed at children from 5 to 12 years old. It is available for €2 in our Tourist Offices.

To explore the pretty village of Saint-Genis-des-Fontaines at your own pace, we provide you with the treasure hunt entitled "Along the water!". With the app BALUDIK, take advantage of this quest to let yourself be carried away by History and change your vision of witches!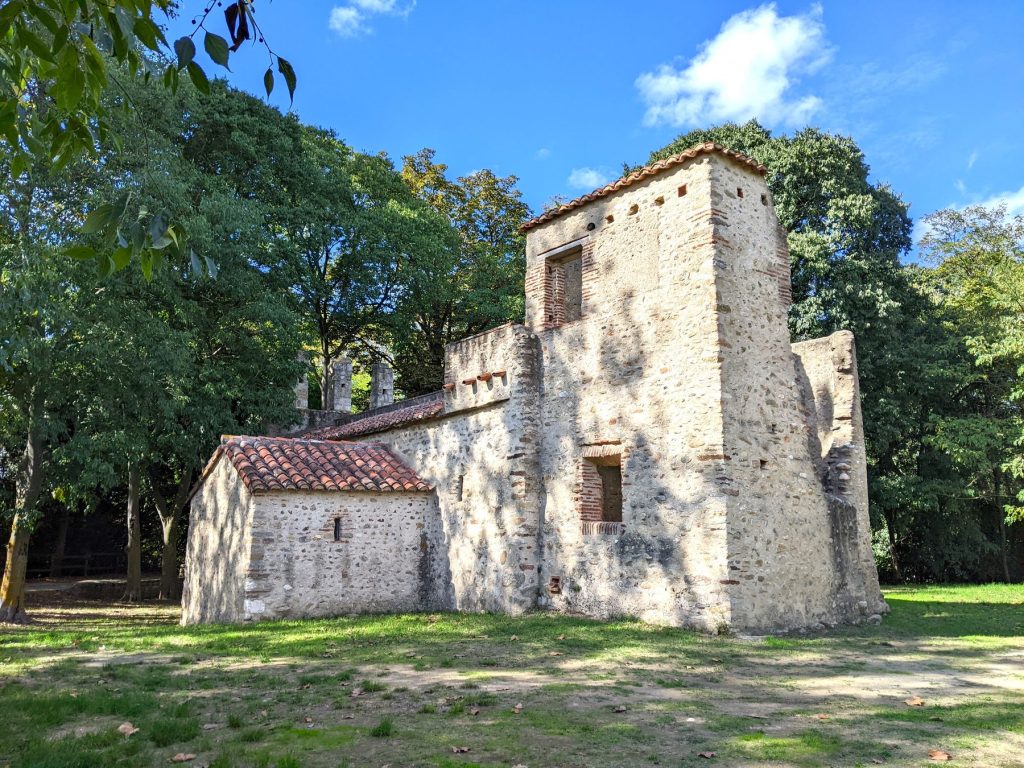 Focus on the Santa Coloma Chapel
Nestled in lush greenery, 2 km from the heart of the village, the chapel Sainte Colombe de Cabanes is a former priory of pre-Romanesque origin. A little gem to discover as part of the guided tours between July and September.
Meet on site on Saturdays, Sundays and Mondays at 16 p.m. with a member of the ASVAC Association (Safeguard of Archaeological and Cultural Values).
Information on 04 68 89 84 33.
Want to move?
What could be better than going for a breath of fresh air in nature!?
Ideally located between the sea and the mountains, take advantage of sunny days to discover outdoor activities from the village: walks, horseback rides, or bike rides on the routes of the Boucles des Albères, the Pirinexus or the EV8, the Mediterranean by bike.
Discover all the courses on our site GEOTREK!
Eating out in Saint-Genis-des-Fontaines
Accommodation in Saint-Genis-des-Fontaines