Jewel of the Rocky Coast, Pearl of the Vermeille Coast, City of Painters…
There is no shortage of qualifiers to talk about Collioure. Nestled in a bay where the Pyrenees chain plunges into the waters of the Mediterranean, Collioure illuminates the Catalan coast with its shimmering colors.
Its heritage, its landscapes and its border position make it a major stopover among the Great sites Occitanie.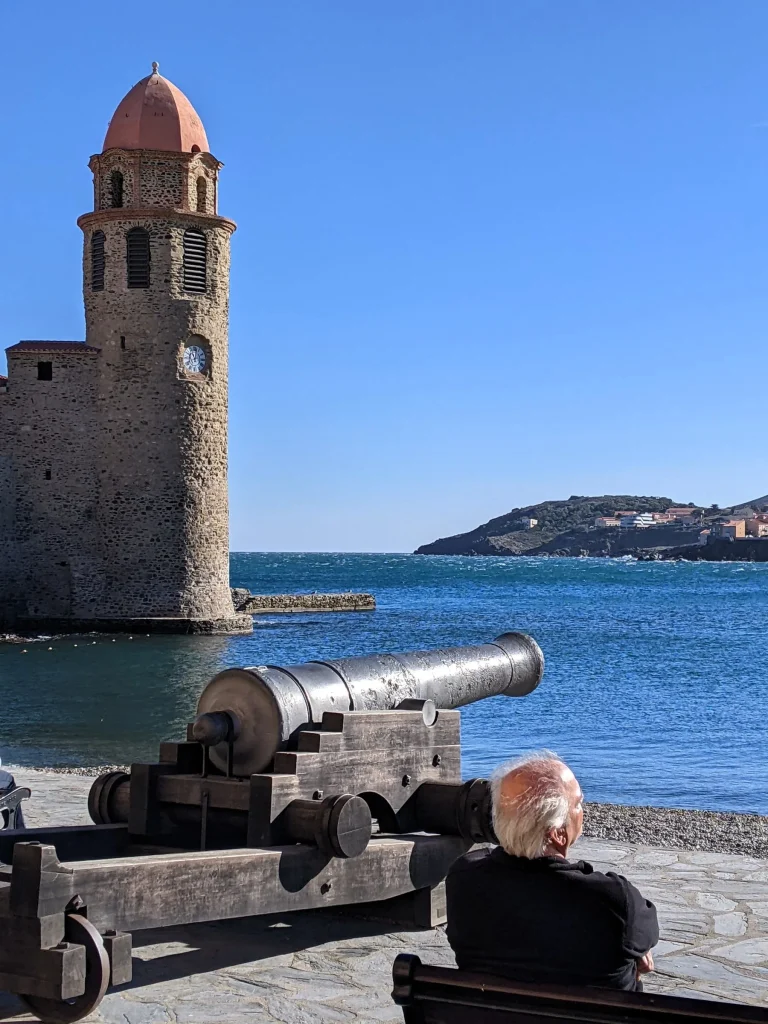 Collioure, the city of painters
It is in Collioure thatHenri Matisse et Andre Derain experiment during the summer of 1905, a new way of painting. Their works no longer reproduce reality, but express emotions and the colors used are expressive.
When they exhibited their paintings in Paris, they were the subject of strong criticism. Louis Vauxelles will speak of it in these terms: "Donatello in the middle of the wild beasts"… Thus will be born the Fauvism.
Henri Matisse will become the leader and this artistic movement will bring together many great painters such as André Derain, Georges Braque or Raoul Dufy.
Getting to Collioure
In summer, parking in Collioure can sometimes be tricky, if not really complicated.
Also, we recommend that you go there preferably:
With the bus at 1 €
From Perpignan or Argelès-sur-mer, line 540 of regional buses "lio" stops directly in the center of Collioure
By train
The Perpignan – Cerbère / Port-Bou line serves Collioure directly.
The train station is a 5 minute walk from the city centre.
Boat
Some shipping companies offer shuttles or taxiboats from Argelès or Port-Vendres