A place of passage, of hope and of freedom…
Last southernmost port of mainland France, at the gates of Spain, the village is revealed through a rugged coastal relief that ends its course in the blue waters of the Mediterranean.
Transfer of oranges and lemons…
La international station impresses with its monumental easement, its 1880 glass roof, its huge arcades and its imposing red brick wall. The gauge of the railways between France and Spain, at the end of the XNUMXth century, was different. As a result, trains loaded with fruit, arriving from the south, could not travel in France. Thus, to transfer the citrus fruits from one train to another, women were employed to do it, at arm's length! They were called the Transbordeuses d'oranges of Cerbère.
Nearby, the heart of the village surprises with its pedestrian tunnel which invites you to discover the Street art Contemporaneous. Dozens of graffiti artists gave free rein to their artistic talents… amazing!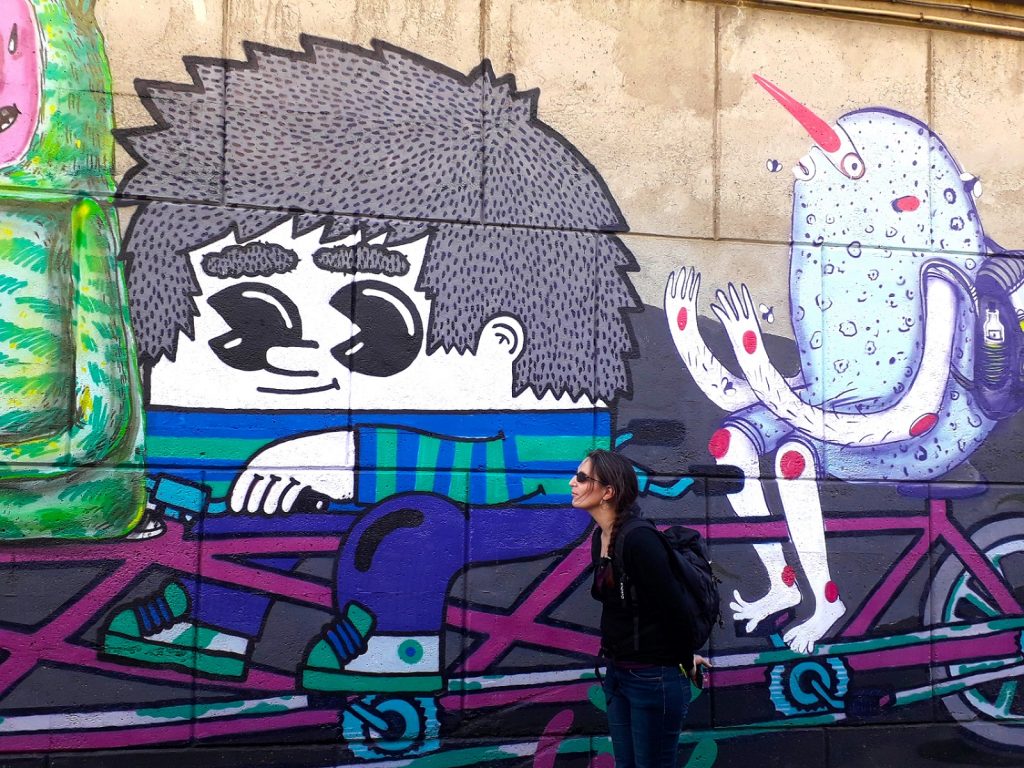 On the paths of exile...
Le Balitres railway tunnel crosses the border between France and Spain. It was in 1841 that the border post was built, in order to eradicate smuggling with the Spanish neighbours. The Memorial, located on the border, bears witness to the Exodus of nearly 500 Spanish Republicans fleeing the regime established by Franco in 000.


Focus on the Belvedere du Rayon Vert
Exceptional, unusual and majestic historical monument!
It bears witness to the art deco movement with its unique architecture, inspired by the liners of the time. During a guided tour, enjoy the sumptuous view of the sea and discover the charm of the thirties.
The Cerbère-Banyuls Marine Reserve, wild and preserved!
In Cerbère, the remarkable character of the environment can be discovered right down to the seabed. It surprises with the diversity of animal and plant species, some of which are threatened. Explore this first Marine Nature Reserve in France following the underwater path. Marked by buoys and accessible in summer at the Peyrefite Beach, it's a true underwater paradise!
Through vineyards and Mediterranean scents…
On the Coastal path as on the last Pyrenean reliefs, hiking allows you to discover such special landscapes.
The work of the winegrowers, producers of wines from the Banyuls and Collioure appellations, sculpts the heights of Cerbère. Thus, depending on the season, your eyes will face the explosion of colors of the vines. These, green in summer, are orange in autumn… The sense of smell, meanwhile, awakens by spotting the Mediterranean essences on the edges of the paths.
The good restaurants of Cerbère