Small atypical town, Montesquieu-des-Albères is located on the foothills of the Albères massif and has a real village heart. Many historical and themed hikes on paths strewn with springs and fountains will allow you to walk on this natural barrier between France and Spain.
In the footsteps of the lords...
The first mention of the feudal castle dates from the XNUMXth century! It was built by the lords of Sant Cristau who then took the name of Montesquieu. On the website of Belvédère, you will find an orientation table which offers a splendid 360° view of the Canigou, the Plaine du Roussillon, the Côte Vermeille and the Albères massif topped by the Pic St Christophe. It overlooks the technical areas of the double rail tunnel of the high-speed line and recounts the historical events of the Battle of Boulou in Montesquieu's territory in 1794.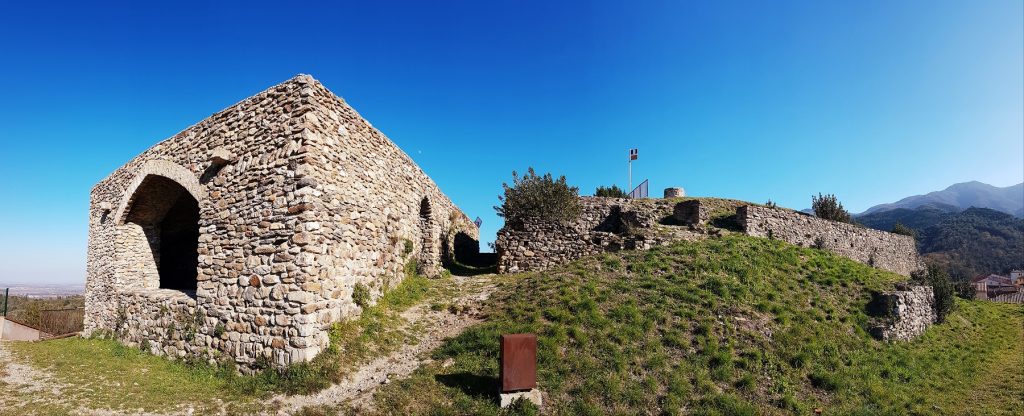 The parish church of Saint-Saturnin, a Romanesque building from the 12th century, was consecrated by the Bishop of Elne in 1123. All of its proportions and its evolution over time, give this building an undeniable historical and architectural value. During your visit, be sure to admire the beauty of its door decorated with fittings, its bell tower and the funerary inscriptions on the southern wall.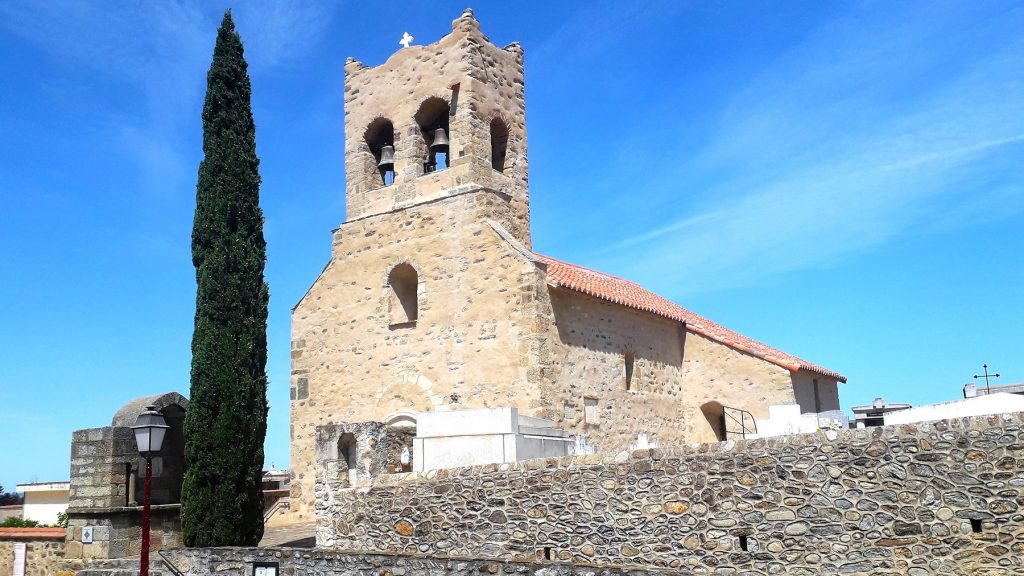 Explore the village at your own pace using the BALUDIK app
Get ready to embark on a great adventure to discover this strategic village and the history of the decisive battle of Le Boulou!
Have fun with your family…
Discover 10 characteristic places in the pretty village of Montesquieu-des-Albères through a series of puzzles to solve and take your most beautiful selfies by following specific instructions.

This "Selfie Challenge" was prepared by our team and the Point Jeunes des Albères, as part of the Mar i Munt de Printemps week.
Duration of the route: 1h30 to 2h.
Destination Sports Nature!
Here, a wide choice of historical and themed walks and hikes bring events, characters, places back to life from the obscurity of time... Stroll through space and time, in the footsteps of the second battle of the Boulou or discover the batteries above Montesquieu which reinforced the border with Spain in the Albères in the XNUMXth century.
As a family, be sure to take the "Botanical Trail", a bucolic stroll to discover the flora of the Albères, springs and fountains, with murmuring waters...
Accommodation in Montesquieu-des-Albères