Our territory has an impressive heritage! Batteries, ramparts and numerous constructions have left military imprints and bear witness to a complex past.
Signal towers and fortifications
A little history…
In the High Middle Ages, lordships appeared on the territory. From the XNUMXth century, but more particularly in the XNUMXth century, the most important families took over the hamlets where they lived, buying up the land. This will create Monsieur (Senyor in Catalan) who will give lords. These lords dominate several hamlets and therefore have every interest in building a defense system of their own, especially since in those distant times wars between lords were legion.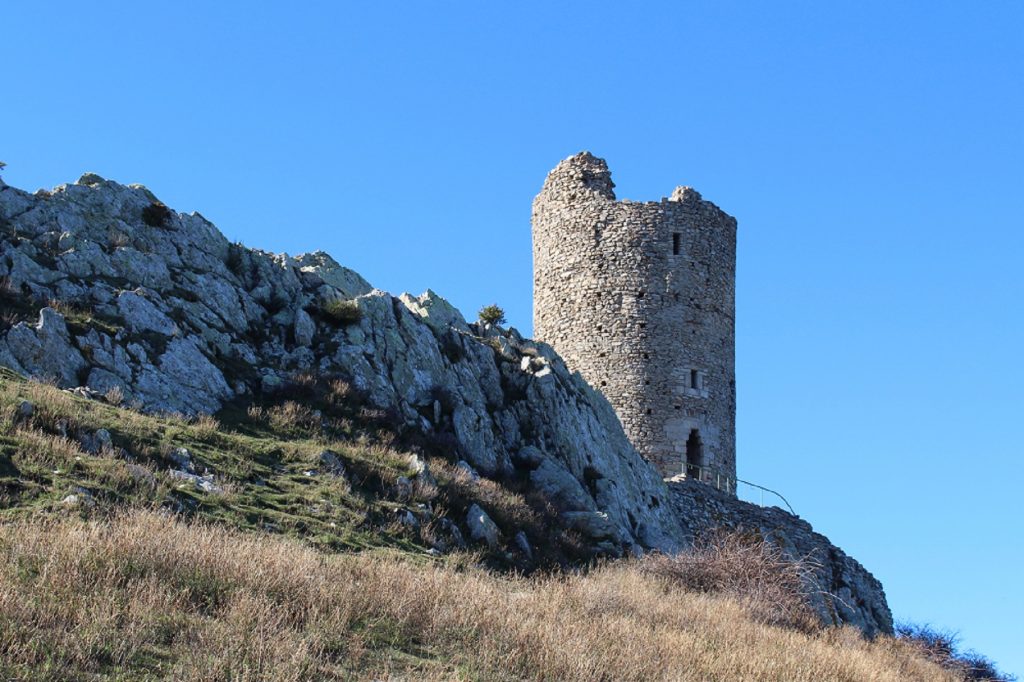 Signal towers are medieval defensive elements designed to convey information from one place to another. They are thus constructed in order to protect a relatively small region, such as an extended valley or a mountain range. Most of the time this device has a central point, the castle of the lord.
Accessible on foot, they offer unmissable views to visitors!
The best hikes to enjoy the grandiose panoramas…
19,7 km – 08h00 – -912 D- / 913 D+ – Difficult
13,0 km – 05h30 – -827 D- / 825 D+ – Difficult