A true symbol of the Catalan country, in the colors of blood and gold, the Yellow Train has been criss-crossing the territory of the Catalan Pyrenees all year round for almost 100 years. Stop to visit the two cities of Villefranche de Conflent and Mont-Louis during a beautiful day trip.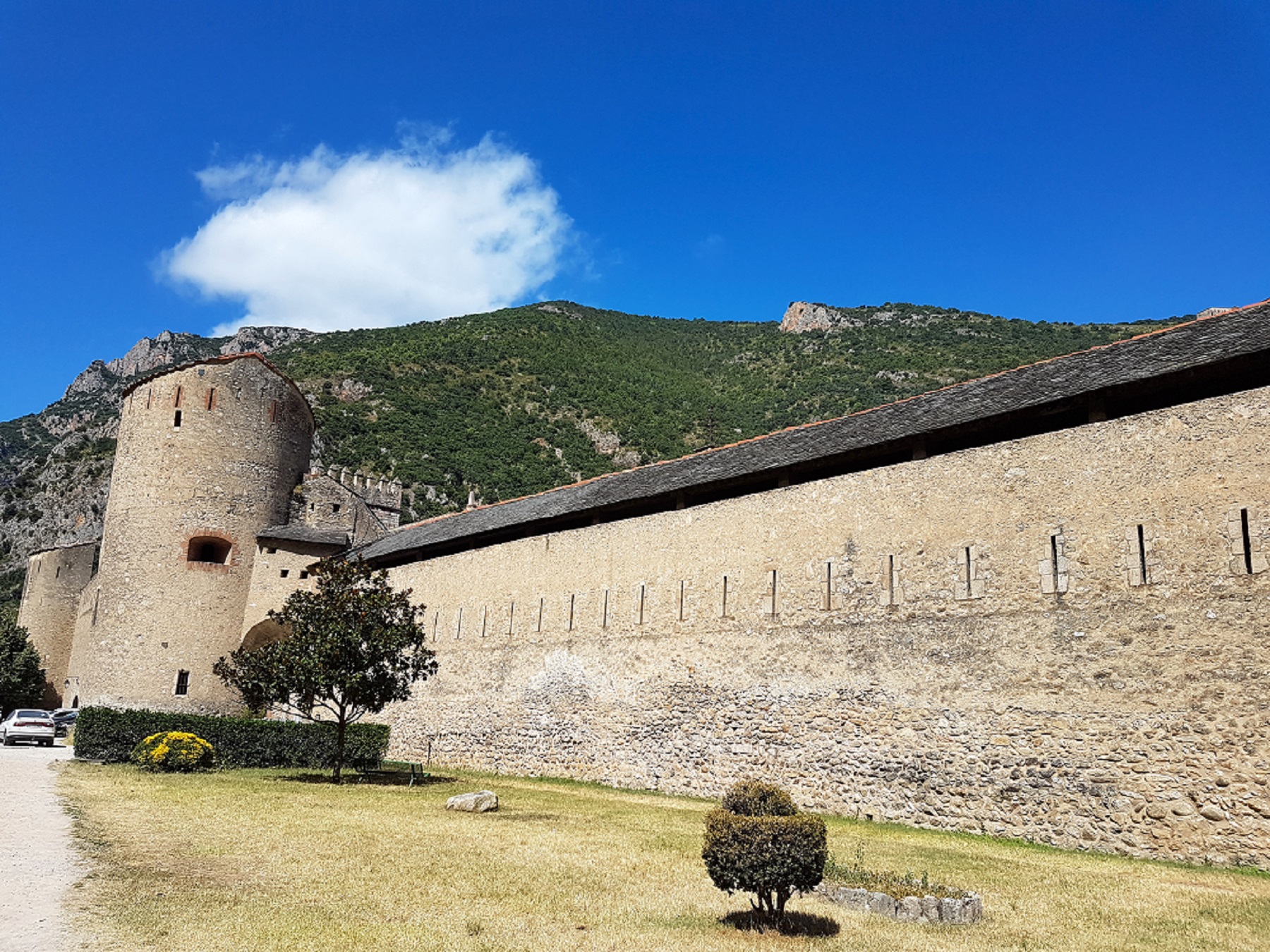 The city of Villefranche de Conflent, founded in 1092 by Count Guillaume Raymond de Cerdagne, has kept intact its fortified enclosure built between the 11th and 19th centuries. The strategic interest of the city, already recognized in the Middle Ages, was reinforced after the Treaty of the Pyrenees (1659). Louis XIV instructed Vauban to complete the defenses of Villefranche and to make it a stronghold.
Le Fort Liberia, perched sentinel overlooking Villefranche de Conflent and connected to the medieval city by a staircase of 799 steps, was built by Vauban from 1680 and reinforced under Napoleon III between 1850 and 1856.
Access is possible on foot via a path taking the underground (20 min walk), or by 4 x 4 vehicle.
Created in the 17th century to protect the border with Spain, the stronghold of Mont-Louis is listed as a UNESCO World Heritage Site as part of the Vauban fortifications. The town and its 18th century church are accessible by self-guided or guided tours. Take a walk around the ramparts to discover its mountain environment.