Famous for its natural sweet wines, Rivesaltes is a town steeped in history. It is indeed the birthplace of Marshal Joffre, hero of the 1st World War and was, during the 2nd World War, the place of deportation and transit of nearly 60 Spanish Republicans.
land of wine
On this land which combines sunshine, little rainfall, summer drought and the omnipresent Tramontane, was born the Muscat de Rivesaltes. His kingdom extends from the Corbières to the Pyrenees and from Canigou to the Mediterranean. The Rivesaltes appellation is related to four types of wine, all of which bear the mention Natural Sweet Wines (VDN). They are traditionally obtained by an operation of mutating which consists of stopping fermentation and keeping part of the sugar in the grapes.
Ideal as an aperitif, Muscat will surprise you and will not leave you indifferent.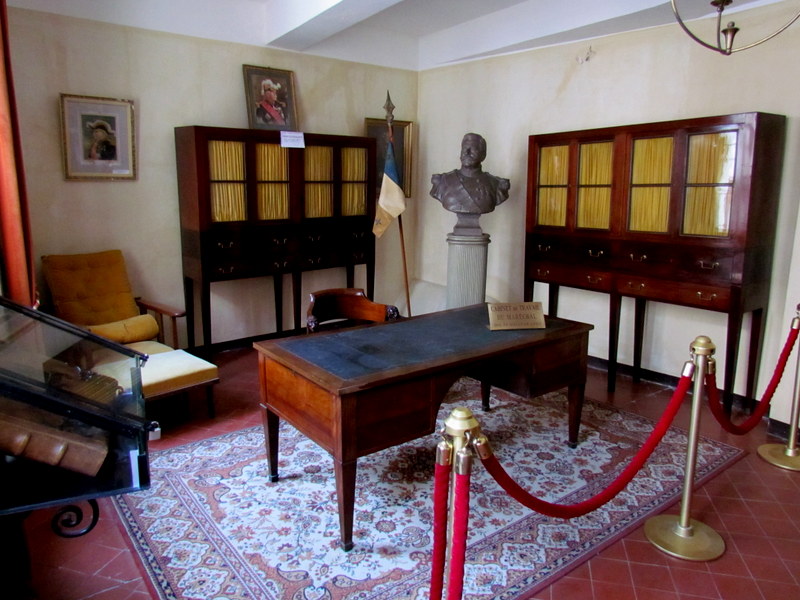 Joffre, the child of the country
Installed in the birthplace of Marshal Joffre, the Joffre museum is a place devoted to this Rivesaltais who died for France as well as to the conscripts and volunteers who fought during the 1st World War.
The Rivesaltes camp memorial
Ce lieu de mémoire, is built in the middle of the remains of the barracks of the camp which saw the passage of nearly 60 people during the 000nd World War, the Spanish Civil War and the wars of decolonization.
The permanent exhibition allows More info and understand the history of this camp and of those who have been imprisoned there.